Quality and structure that is hard to beat
Diva Maker Hair Prosthetics has always been clear on its promise - the best in quality, a tailored service, and hair solutions suited to ordinary women with extraordinary personal stories. By using only the best virgin human hair and offering a variety of fits and finishes, our quality and structure is very hard to beat.
Finishes are all important
The HD Swiss lace finish creates the perfect illusion of hair growing directly from your scalp. The Natural Scalp finish is undetectable and very natural. Available in a number of tones to match scalp colour and complexion.
The Diva Maker Hair Prosthetics philosophy is simple
Easy to apply
Breathable, light, airy
Eco-friendly
No chemical processing
No allergens and no sore, itchy scalps
Tangle free
Shed free
Durable and long-lasting

100% NATURAL HUMAN HAIR
Cuticle-aligned for optimal quality

100% NATURAL HUMAN HAIR
Cuticle-aligned for optimal quality
ethically sourced
100% natural
Cuticle aligned human hair
Cuticle aligned
We use 100% natural human hair that is remarkably soft and has shine and natural movement. The collection of hair is a particularly important process and determines final wig quality and longevity. The cuticles of the hair have to be aligned and flow in the same direction. This prevents tangling.
We also insist on one wig, one hair donor. Avoiding multiple donors' hair in the same wig ensures a natural look and feel.
The donor source is always straight hair of the same colour and never includes any grey hair. The ends are always in good condition.
The hair has excellent strength and shine, and can be cut, curled, straightened or dyed just like your own hair.
Wig Kits
Build your own look with one of our Wig Kits, available in Body Wave, Loose Wave, Deep Wave, Water Wave and Loose Water Wave.
For styles 18 inches or shorter, we recommend a three-piece kit. For styles longer than 18 inches, we recommend using 4 piece kit to achieve a full look.
Cap construction for lace front wigs
What sets Diva Maker wigs apart from other prostheses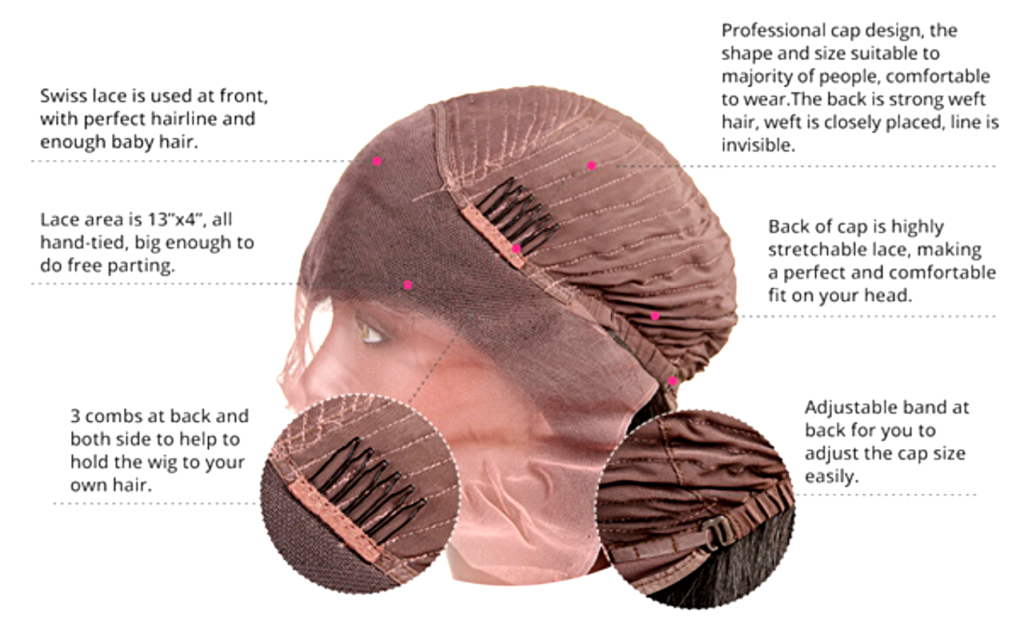 work it!
Style
Understand the different styles / finishes.

HD Lace cap
Cap interior and exterior
Gallery
HD Lace - almost completely invisible
Examples of the incredible HD lace closure. Invisible and blends with skin tone.

Fitting an HD Lace wig
Gallery
Clip ins - Ponytails, Bangs & Buns
A selection of our Diva Maker Hair Prosthetics Ponytail range