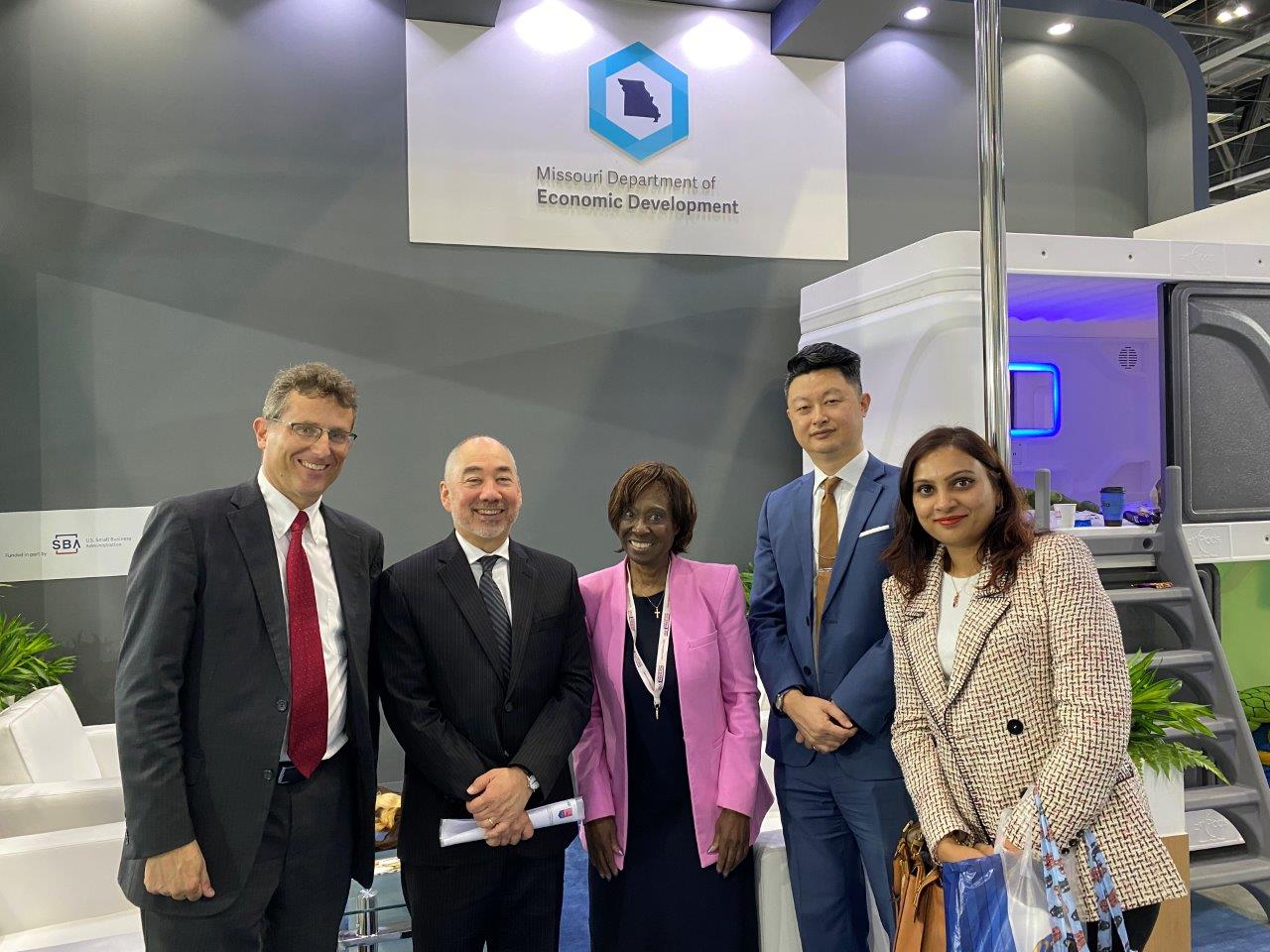 Highlights from Arab Health 2023
---
Starting the year with a bang (and other hair solutions!)
I've always wanted to visit Arab Health in Dubai, one of the biggest healthcare events in the world. In 2023 I had intended to just be a visitor and meet with some of my existing contacts in the region. Then, early one morning, one of my contacts at the State of Missouri called and asked if I would like to represent the State of Missouri at Arab Health along with three other companies that they had selected. I had 30 minutes to decide and fill in the paperwork. It was a Yes!
I received a "Welcome to the Missouri Delegation to Arab Health" and was asked to write a description of the company to be profiled on the website and other platforms. I called Claire, my brand and design consultant and told her about the upcoming event. Her reaction was, "Well, we better get to work then!"
And just like that, I was taking Diva Maker Hair Prosthetics to Arab Health with the Missouri delegation in the USA country pavilion.
New brochures and marketing collateral
On tight deadlines, we created some really great brochures and posters showcasing our new skin / scalp care product range, Diva Maker Hair Nutrition. We also started work on our material for the Diva Maker Youth range of wigs and hair pieces, designed for young boys and girls going through the trauma of medical hair loss. The final result was amazing, as only Claire can do, and with my association with the State of Missouri and the US Commercial Services, I could do nothing but win at Arab Health 2023.
Non-stop networking for four days straight
On the first day of the event, Dubai greeted us with crazy traffic. In danger of being hours late, my colleagues and I decided to jump out of the taxi and just leg it to the venue. There I was in a smart dress, jumping over concrete barriers in the middle of an expressway, but I wasn't alone! We arrived to find people waiting at our booth, wanting to learn more about our products. We had a gentleman come in, interested in our full range and how we could collaborate and distribute to his network covering the entire Gulf region. That seemed to set the tone and there was a steady flow of similar enquiries and visitors for four days. Between that and organised meetings, just finding five minutes for a snack was impossible.
Socials
One of my highlights was our dinners, first on Sunday with our Missouri Delegation, then on Tuesday we attended the VIP USA Partnership Pavilion Dinner at the Palace Downtown Hotel where I found myself rubbing shoulders with the US Foreign Services Minister, Sean Murphy. I was also delighted to engage with the US Deputy Principal Officer Patrick Tanimura, US Consul General Megan Gregonis, US Commercial Attache/US Consulate Bruce Ellsworth, US Commercial Services Trade Officer Rowa Hiyasat, as well as those in our group – group leader Natasha Lord, Managing Director- State of Missouri International Trade Office, Alex Matlock, Abbey Solaka, Delicia Arceno,  Joe Hepworth and Keegan Good.
The last day of Arab Health is usually slower but not for us. We still had people at our booth at 6 pm, an hour after the show had closed.
Thank you, everyone
I am deeply thankful for the rich experience and the remarkable opportunity to exhibit in the US Pavilion with the State of Missouri. Since Arab Health, my feet have barely touched the ground. The interest is coming from not just the Middle East but from all over the world. My next trade trip is coming up in March so be sure to follow our happenings.
2023 is going to be big, our year to shine, uplift and, with a gentle touch, help those living with hair loss – wherever they are in the world.
Until next time,
Louise