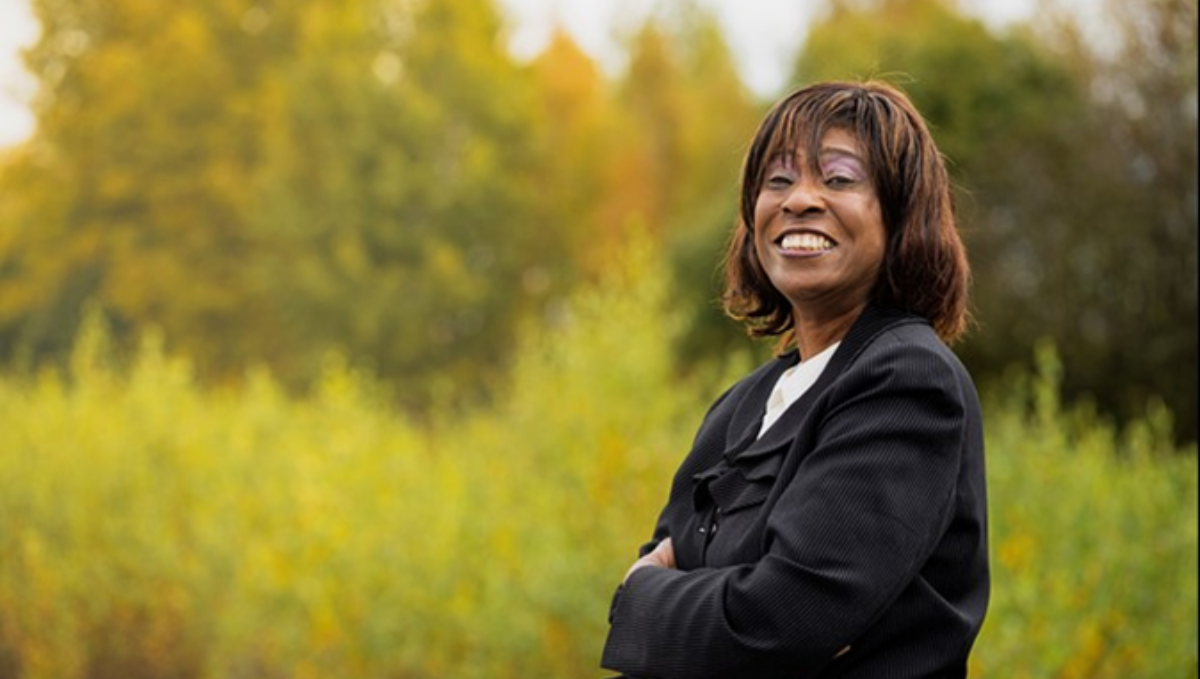 The Underdog Entrepreneur – Louise Brooks, founder of Diva Maker Hair Prosthetics
---
The Underdog Entrepreneur – the story of Louise Brooks
It's an early Friday. I'm on my way to Ovanåker outside Edsbyn to meet the entrepreneur, Louise. The sky has just opened, and the rain is pouring down. I use the time in the car to prepare for the interview. What else is there to talk about Louise's business trip? What is her driving force and best trick? The rain continues to pour down when I park by their house. I quickly run the short distance between the car and the house and knock on the door. I hear Louise's voice "Come in Lava, welcome."  We each sit down with a cup of coffee in front of us and begin the interview.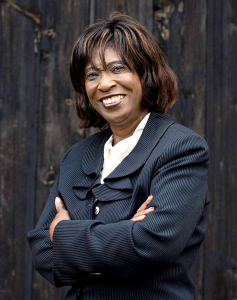 Tell us, how did your business journey begin?
My journey actually started already in 2006 when I was diagnosed with SLE (Systemic Lupus Erythematosus) for the second time after a long remission, which caused me to lose hair and get bald spots on my head. I then went to some beauty stores to see what options were available in hair. Some of them had nice wigs and hair extensions, but the problem was that the quality of the hair was quite poor. Some others had good hair quality, but a poorer range. Then I took matters into my own hands and started looking online to find stylish and high-quality wigs. I found finally a factory that made the bohyme-hair of the highest quality in hair extensions. I placed an order, started wearing it and when everyone commented and asked me about my hair, I realized that there was a great demand for this type of product. I contacted the company and became a reseller of the brand. At the same time, I opened a salon where I taught other women how to do hair extensions. That's how it started, and the business grew from there. I have a passion for hair, for beauty and to make other women look good. I love to see beautiful and confident women in town because when a woman looks good, she also feels good.
However, the road here has not been straight. In 2011, I was also diagnosed with lung cancer, which meant many visits to and stays in the hospital. I recovered from the cancer, but then I instead had problems with my right arm for a while. But I decided not to let anything stop me. So, I started strength training and did what it took to get back to work.
How come the company is called Diva Maker?
Hahaha, it's a wonderful story. One day, two clients, Emilie and Sophie, came with their grandmother to do hair extensions before their graduation. The name of the store was then " Women of Color " and several times they pointed out that I have to change my name because it suggests that it is only for women with ethnic backgrounds. When we were done, I gave Sophie the hand mirror and when she walked around and looked in the mirror, I said to her "Oh, my little diva". Then I came up with "Aha, I'm the Diva Maker!". That's the story of how I came up with the name.
Louise, is it a coincidence that you became an entrepreneur?
I would say that it is a combination of many things. When I was little and lived in the United States, my school had a project called "Junior Achievement ". It was a program that you could not apply for, but you had to be selected for. I became one of the chosen ones, so I got to start a program for young entrepreneurs where we worked together as a team to create a company. As I got older, I also took some business courses.
What happened after that?
When I went to university, the teachers thought I was very good and actually wanted me to teach entrepreneurship. I discussed with my friend as to what I should do and decided to teach classes.  So, I started studying, but then got a job for Kimberly-Clark, a job that involved selling maintenance and hygiene products. It was then that my friend unfortunately passed away. I continued to work and started shortly afterwards to sell abroad, including to Sweden.
I met Kimberly-Clark's representative in Stockholm and the Danish group in Denmark. As we sat down and drew up our business plans, I mentioned to them that I had visited both Russia and the Baltic states and that there was a great need for these products. They said – "If you think you can do it, we will do it".
So, I made a marketing plan and started visiting Latvia, Lithuania, Estonia, Saint Petersburg and Moscow to sell the company's sanitary ware. The business went brilliantly, and I made a lot of money at that time. However, the management thought I was earning too much, so they wanted to reduce my commission. It was not something I was going to agree to. I asked myself, "If I can do this for them, then I can do it for myself."
What is your driving force? – For me, I think it is my mother and my own drive to succeed. My mother was born in 1910 and then it was not possible for blacks to get an education. It was illegal if you had dark skin. My mother was about 40 years old when I was born the youngest of eight children. Her goal for me and my siblings was that we would get an education and be successful. Louise points to a picture she has of her mother in the living room. "She is my driving force. I'm doing this for her."
Another role model and inspiration for me is Nancy Pelosi. I'll keep up with Nancy, but I'm not comparing myself to anyone else. I decide what I can do, how I can do it and when I can do it.
You have a sister who you are also very close to, can you tell us more about your relationship? – My sister Cellia is 8 years older than me. She was like my babysitter when I was little, and she taught me to read and write early. This meant that I could already read and write when I started school. She was always there to help me with my homework. To this day, my niece Janice always says to me – "you were the only child who went to school and already knew how to count, read, write and spell".
My mother passed away when I was 20 and my sister took over the role of mother for me, she was, and still is, my support, my inspiration and my moral compass. I also have a very good relationship with my other sibling, but not like Cellia and I.
What is success for you?
Success for me is to be able to do the things I want to do, when I want to do it and how I want to do it. I also have a text on the wall at home that reads "Love, peace, success and happiness".
For me, success is also about living a quiet life, being able to help, reach out and share your knowledge with other people. I also believe that clear awareness is a real sign of success.
What are your plans for the future?
I want to see Diva Maker become a global company that offers the best hair ever with prices that are comparable to the quality. I also want to see us as a sustainable and caring company that cares about the people on this planet. I and my people plan for how we can contribute in the best way. We are going to do something for people who suffer from Alopecia (hair loss) and cancer. We will offer our products to women who have gone through some of the things I myself have gone through. I want Diva Maker to be a humanist company that cares about humanity. We currently sell most to in the United States, but the plan is to become larger in both Europe and the Middle East.
What advice can you give to those who want to start a business?
I agree with Nike who says, "Just do it". First and foremost, though, you need to have a strong belief in yourself and your ideas. You must be ready to be the only one who believes in you. As Steve Jobs says, "Sometimes you have to be the only one who believes in you. If you do not believe in what you do, no one else will."
My mother always used to always say "God does not like ugly". If you do ugly and bad things, it will hit you back when you least expect it. When I was really sick and did not know what would happen to me, I thought and asked "God, if you let me live, then my life is yours for the rest of my life". And I do my best to keep my word.
My mother also used to say, pray to God to open the doors that must be open and close the doors that must be closed. People see you doing things, but they do not see your whole struggle. They do not see your sacrifices; all they see are your results.
Can you reveal some of your dreams?
One of my dreams is to sit on a beach and run the business from my computer. To just press a button that sends the order to the factory and then wait for the money to arrive at my bank. I've had that dream for a long time. I also have a six-year-old granddaughter who I pamper a lot. One dream is that I want to be able to have a fund for her when she grows up. Last year I called and asked what she wanted for her birthday, and she said, "a car". I asked what type of car and she answers – "I do not want a baby car. I want a real car." I said she should talk to her dad about that", says Louise and laughs.
What is your motto in life?
My motto is "Do not do to others what you do not want them to do to you". Treat people the way you want to be treated. If you do not want people to say nasty things about you, do not do or say nasty things to or about other people. I myself have experienced how it feels. When I went back to the United States last year, I discovered that not everyone was happy for me and my progress.
When did you come to Sweden?
I have lived in Sweden several times since 1993. I met my Swedish husband in Sri Lanka when I lived in the same hotel as him. We met and went on some dates and six weeks later we got married. Then we went to Sweden. It was a cold, dark day in February and I asked myself "What am I doing here?", Louise laughs. In 1995 we moved to the USA where we lived for 5-6 years and then moved to Sweden again. Now I have lived in Edsbyn for the past 6 years.
What was it like to come to Sweden?
The Swedish people are very short and quick to get to the point, while Americans love to tell details. The first thing I learned was how to make a phone call. In the US, say goodbye at least five times before you hang up. In Sweden, you say "Goodbye" and hang up. That was the first shock, says Louise and laughs. Another typical thing is that Swedes not only show up at your home, but they also call in advance and respect your time.
What do you think about life in Edsbyn?
Louise looks out and says, "this is my utopia". It's so calm. What I love about Ovanåker is that you meet all kinds of people here. I have friends from all over the world. Colombia, Venezuela, Yemen, Sweden, Iraq, Syria, Ghana, Mongolia, Ivory Coast – it's a nice mix and everyone gets along. That's why I love living here.
Facts:
Company:  Diva Maker CEO:  Louise Brooks Start:  2006
Contact: www.divamakerhairprosthetics.com
Contact Louise Brooks: louise@divamakerhairprosthetics.com